On June 09, 2021, FIWARE Foundation published its brand new White Paper entitled "Artificial Intelligence Within Cities – The Next Stage in Societal Digital Transformation" where i4Trust contributes insight on how data sharing could accelerate the creation of innovative services for smart cities.
i4Trust's mission and strategy of breaking down barriers, thereby creating innovative services, are featured in this insightful White Paper. The full-page explores how the initiative is introducing the relevant framework for the creation of data spaces. It also highlights the importance of data sharing in developing a data economy where cities can benefit from and boost the development of innovative AI/ML services.
"Smart cities powered by FIWARE can connect to i4Trust data spaces and immediately benefit from the data services third-parties offer and, at the same time, provide data services that will fuel the development of innovative services." – Juanjo Hierro, CTO at FIWARE Foundation and the i4Trust Project Coordinator.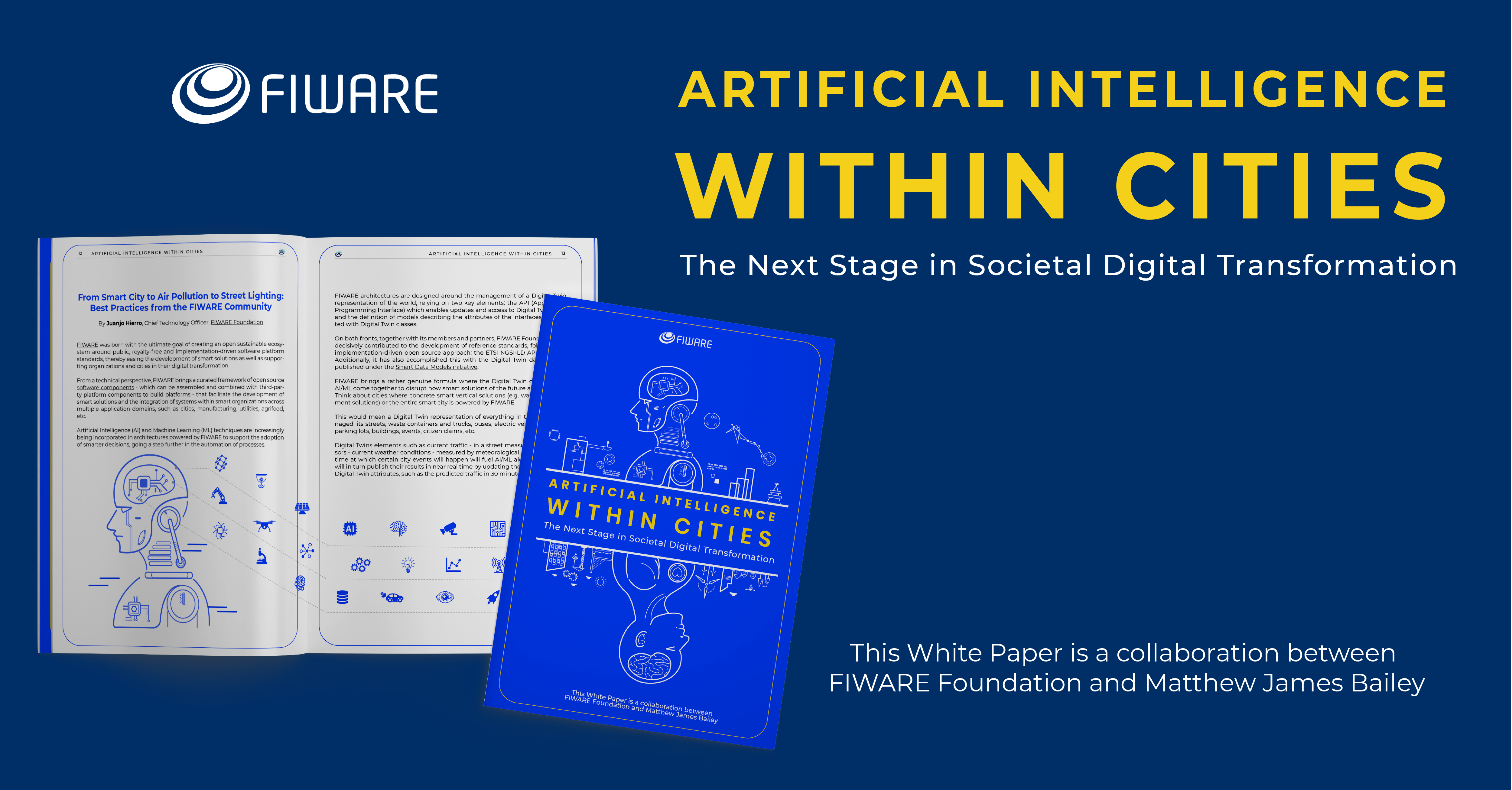 Created in collaboration with Matthew James Bailey, a leading expert in AI and AI Ethics, Smart Cities, IoT, and a renowned author, this White Paper provides insightful content, strategy, and use cases from public organizations, private companies (including heavyweight Red Hat, for example), and academia. 
It also showcases dozens of perceptive quotes from industry leaders from Europe and the U.S., including the likes of Intel, the Delegation of the European Union to the United States, KI Bundesverband e.V. – the largest AI network in Germany- among many others. 
Get your copy here and enjoy the reading!